Pukaar Group is proud to have supported a three-day bike ride which helped raise funds for the Care of Police Survivors charity.
Taking place from 19th-21st August 2022, the UK Police Unity Tour brought together 43 forces, with riders covering around 180 miles over the course of three days to honour fallen members of the police force.
The 2022 edition was the tenth time the event has taken place, with the ride this year starting in Nottingham. Participants rode from there to the Derbyshire Police Headquarters in Ripley on the first day, before heading south through Derby to Leicester.
The second day saw the riders head from Leicester through Lutterworth and Rugby and into Warwickshire before turning northwards and riding up to Drayton Manor in Staffordshire. Here, the riders were greeted by surviving families in a hugely emotional meeting.
On the third and final day, the riders headed to the National Arboretum near Alrewas, Staffordshire. Here, they were greeted by a significant number of people who travelled from across the country to be there, including senior VIPs and family members.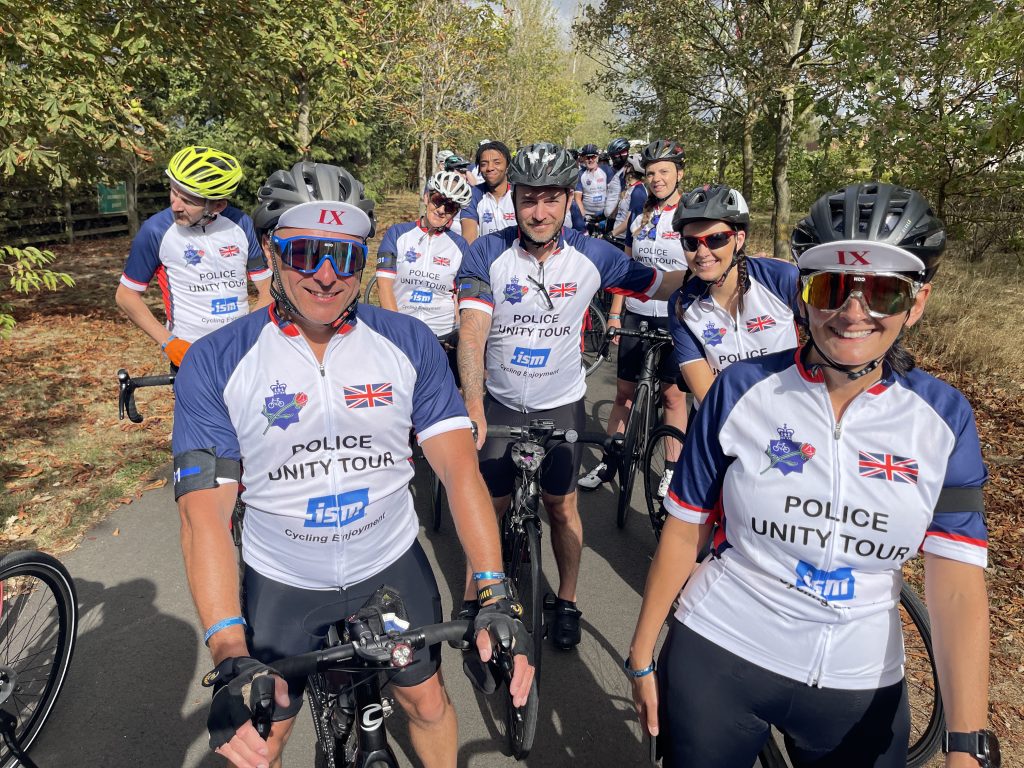 Rob Nixon, Temporary Chief Constable of Leicestershire Police, explained that a real mix of riders took part, with experienced cyclists and people just starting out with cycling participating.

"The thing for me and why I find this hugely significant is because I get to ride alongside those survivors," said Nixon. "There is no greater advertisement for why we need to raise money for this charity than spending that intimate time, riding along and listening to their personal stories."
Pukaar Group founder Romail Gulzar took part in memory of friend and former Police Chief Constable Simon Cole, and Pukaar Group sponsored the event as a whole.
"It was very humbling and moving to join the fantastic group of riders for the UK Police Unity Tour," said Romail Gulzar. "We at Pukaar Group are proud to support the Care of Police Survivors charity and commend everybody who took part."