Owners of the Dine India restaurant ran a Bangladesh Flood Disaster Fundraiser to support victims in Sylhet region.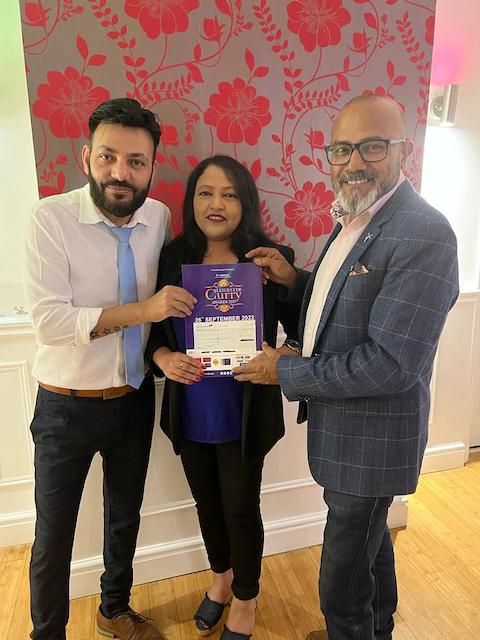 A Leicestershire restaurant has helped raise funds for victims of the recent flood disaster in Bangladesh through a special event.
Naz Miah is the owner of Dine India restaurant in Countesthorpe, and wanted to do what he could to help.
"I've got relatives and friends in Bangladesh, so I was aware of the situation and felt I needed to do something and help in my own way," said Naz. "One night I was in the restaurant with some friends and started talking about what we could do, and that's where the idea for the fundraiser came about."
The floods in the Sylhet region in North-East Bangladesh began in May this year. 41 people were killed during the floods, while four million have been left stranded due to its effects.

The UK has around 10,000 curry restaurants and houses, with approximately 80% owned by British Bangladeshis.
The fundraiser event saw people pay £20 per person for a set three course meal, with money raised going to the cause.

"The fundraising evening was very well attended, with a full house of 100 very generous people coming along," Naz explained. "We were able to successfully raise £2550 both on the evening and with some donations, and there's still some more coming."

To support with the fundraising, Naz was presented with a cheque for £500 by Shaf Islam, owner of Chutney Ivy restaurant, on behalf of the Leicester Curry Awards.
Naz will be travelling to Bangladesh in early October and meeting up with local contacts in the Sylhet region to support with recovery efforts. This will include repairs for housing and food parcels.