It was an honour for Pukaar Group to show our support for the COPS charity earlier this week, during a charity dinner held at Leicester's Tandem Indian Restaurant.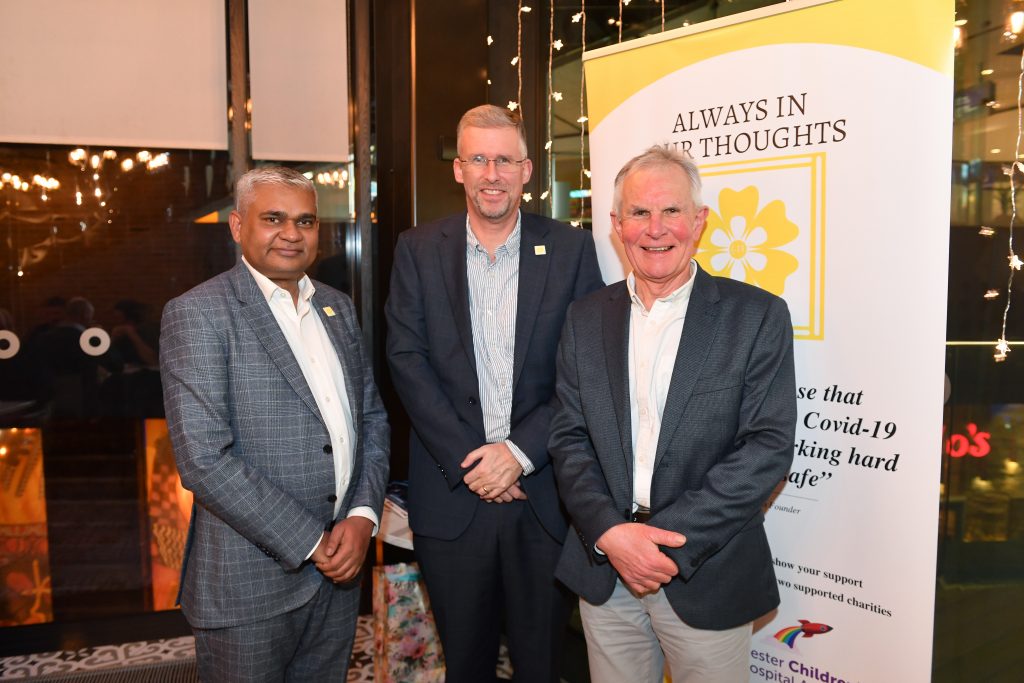 The Care of Police Survivors (COPS) charity is one of two causes we are proud to support through our 'Always in Our Thoughts' campaign, which will celebrate its first anniversary next month.
It was a pleasure to welcome many officers from Leicestershire Police to Tandem on the night, and to enjoy an evening of fine dining with them, as a thank you for their service during the Covid-19 pandemic.
Several Police Survivors were also in attendance, who have experienced the support of COPS, and the importance of the charity firsthand.
The evening was also a chance to celebrate the retirement of Simon Cole, chief constable of Leicestershire Police, who gave a speech and highlighted the importance of the COPS charity, of which he is a trustee.
It was a pleasure to present him with a specially commissioned painting by local artist Siyuan Ren.
Speaking about the charity's support from 'Always in Our Thoughts' Simon said: "These kind of gestures really matter, and the fact that you are contributing to COPS really matters.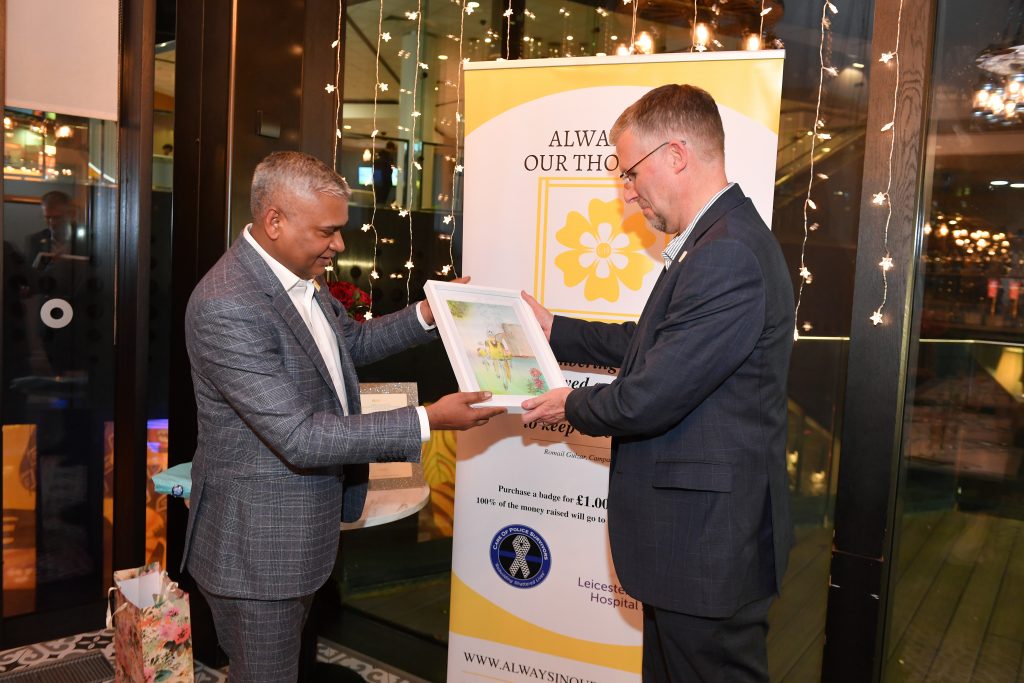 "We're all here for different reasons – Vicky's here whose father lost his life on duty," he revealed, "and we think it's really important that you join us and do these things with us because it really motivates us to remember why we're doing all this, so thank you."
The chief constable is due to step down in April, after 12 years in the role.
Sir Peter Fahy, chair of trustees at COPS was also in attendance, giving his thanks for Pukaar's sponsorship of the charity.
"It's really important to the police service and to our survivors that people like you go out of your way to support us," he said.
"Particularly in these times it is really important that the survivors feel that the police family is all around them, never forgetting."
Guests enjoyed several courses on the night, alongside drinks and Aperitifs.
Thanks to Tandem Indian restaurant for supporting the charity event and for their great food and hospitality as always.
To learn more about Always In Our Thoughts campaign, visit the the website: https://alwaysinourthoughts.com